The Uniswap price has noted significant appreciation since the beginning of this year. Over the past week, UNI managed to move up by 6%. In the last 24 hours, however, the altcoin registered a 2.2% fall. At the moment, the altcoin was trading very close to its crucial support level.
The technical outlook of the altcoin had a bearish structure as demand and accumulation noted a decline on the daily chart. A slight fall in demand again will cause the bears to take over in the next trading session.
As Bitcoin fell below the $25,000 price level, the other altcoins fell with it and are now stuck beneath their immediate resistance levels. Uniswap must move above the $7 price mark for the bulls to take over the price momentum. Uniswap is trading 86% below its all-time high secured in 2021.
Uniswap Price Analysis: One-Day Chart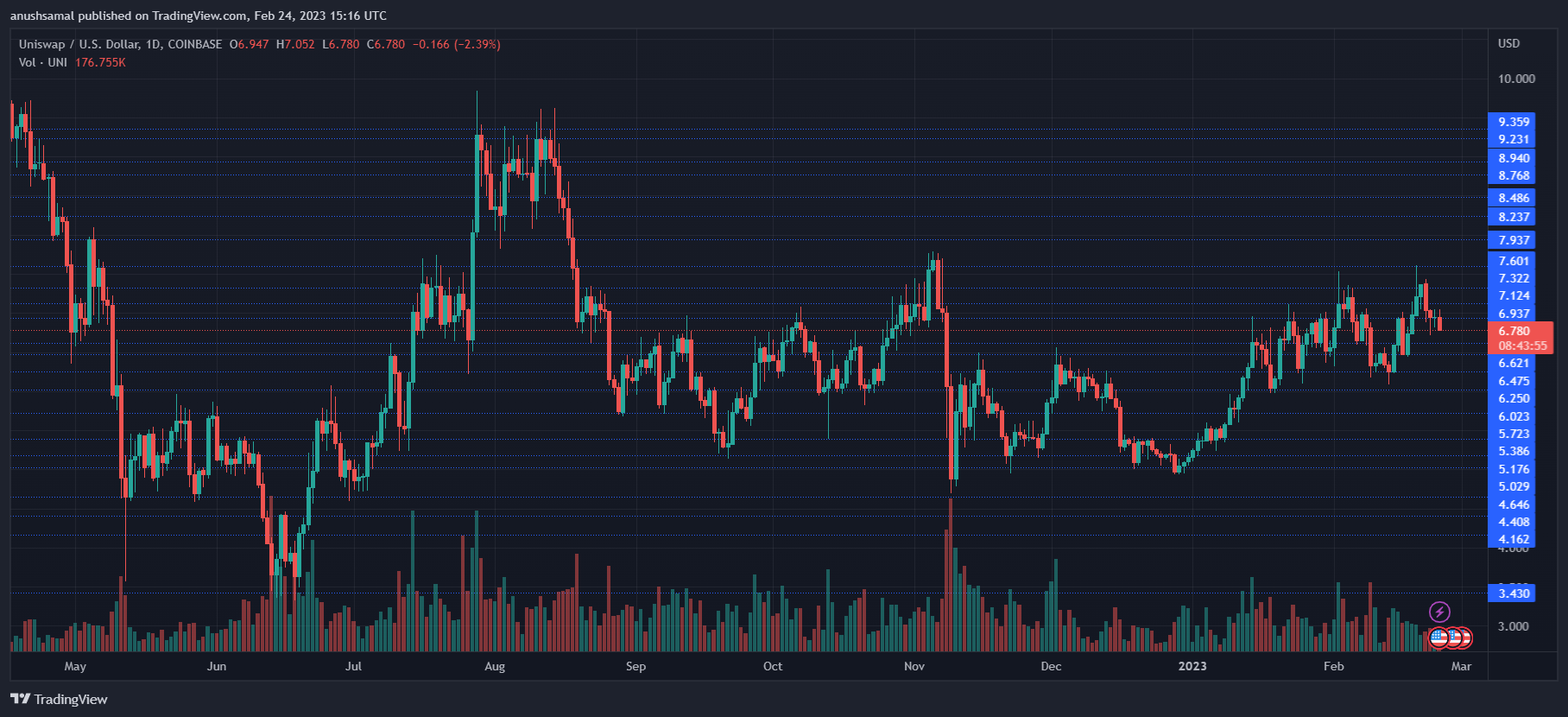 UNI was trading at $6.78 at the time of writing. The altcoin price was close to its crucial support line of $6.60. A further fall in buying strength will drag the altcoin price to $6.30. Traders can, however, find shorting opportunities at $6.60 and then at $6.40, respectively.
The amount of Uniswap traded in the last session was red, signifying a demanding fall. In the event of an increase in demand in the market, the coin could attempt to trade at $6.90 and then at $7. The bulls can return to the market if UNI trades above the $7.60 level.
Technical Analysis
Uniswap had formed a bearish divergence on the daily chart. The Relative Strength Index stood at the 50-mark after noting a downtick. The fall in the indicator reflects a depreciation in buying strength. The indicator had noted a bearish divergence, so the coin reflected a bearish price movement.
Uniswap price stood above the 20-Simple Moving Average line (SMA), which meant that the altcoin was driving its price momentum in the market. The price of UNI at press time was moving south, and it could move below the 20-SMA line, giving the sellers an upper hand.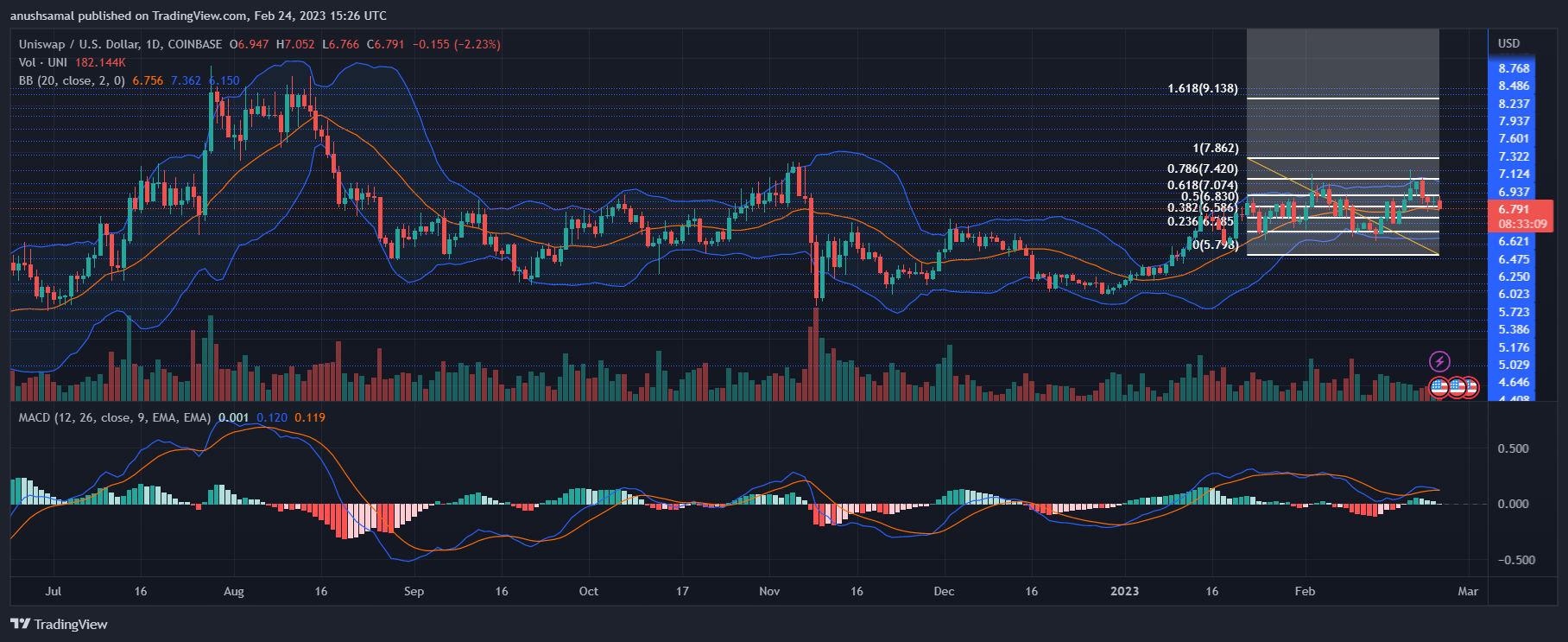 The altcoin will continue to depreciate on its chart unless it claims the 50% Fibonacci level. The 50% Fibonacci level will act as a price pivot point for the altcoin. The other technical indicators have also shown that the market has started to side with the bears.
The Moving Average Convergence Divergence, which indicates price momentum and trend reversal, displayed a fall in green histograms tied to buy signals.
The Bollinger Bands are responsible for detecting price volatility. These bands remained wide and parallel, suggesting that the price would move between those two bands, with the upper band acting as a line of resistance. This can often mean that the altcoin could see a further price decline.
Featured Image From UnSplash, Charts From TradingView.com.
Original Source