The payment company giant Visa Inc just surveyed 2,250 small businesses from nine countries to understand if merchants are planning to adopt crypto to receive payments. Results show that over 25% of them want to start doing so this year.
Reuters reported that Visa expects many retail businesses to join the crypto boom starting this year. The payment company has been long involved in the cryptocurrency industry and is interested in its mainstream acceptance as an opportunity to grow its own line of products and services.
Visa currently offers cryptocurrency-linked cards for consumers to make purchases using digital currencies. However, this service doesn't mean stores directly accept digital assets as payments. The user's holdings directly turn into a fiat currency "instantly, behind the scenes" as they pay.
Even though Visa consumers are reportedly adopting crypto with over $3.5 billion in crypto-linked digital transactions in 2021, merchants have been skeptical about directly receiving it as payment so far.
Visa's Crypto Survey Results
Visa surveyed small businesses from the United States, Brazil, Singapore, Canada, Russia, United Arab Emirates, Hong Kong, Germany, and Ireland.
Reportedly, small businesses from North America were the least enthusiastic about starting to accept cryptocurrencies as a form of payment. 19% of small businesses from the U.S. and only 8% from Canada want to offer digital currencies as a form of payment this year.
However, over 30% of small retailers from the United Arab Emirates, Hong Kong, Singapore, and Brazil –where the crypto industry is booming– intend to allow users to pay using crypto in 2022.
Furthermore, around three-quarters of the surveyed retailers thought that accepting crypto as a payment option would be "fundamental" for their businesses to grow.
Related Reading | Visa Creates Service To Advise Financial Institutions On Cryptocurrencies
BitPay Chips In
Similarly, CEO of crypto payments platform BitPay Stephen Pair just made comments that contribute to the 2022's forecast on digital currencies acceptance.
BitPay company provides cryptocurrency payment processing services for retailers and reportedly has seen a growing number of businesses using their services to directly receive digital currencies as payment.
Pair thinks that "There could be an inflection point in 2022″ for the common use of digital coins "where it starts to become a little unusual for you to not have some". He commented the following:
"I think in 2022, you'll see many more people — that next wave of people — getting interested in crypto both from an investment perspective and a 'let's try it for a payment' [perspective]…There's going to be many more places with that service — that you'll be able to spend crypto and do it in an in-person setting, which may make people more comfortable trying it out than perhaps if it's on a website where they're not sure if they're doing it right or wrong."
Related Reading | FinTech Behind Cardano's First Stablecoin Launches Bank Accounts And Visa Debit Cards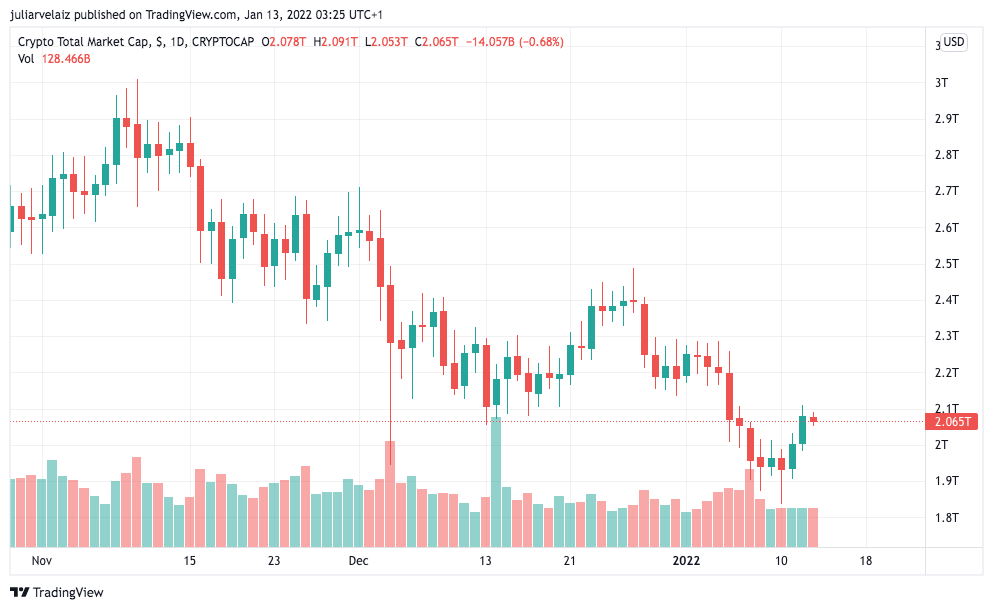 Original Source