The Monero (XMR) price has been downward over the last week. Monero lost close to 10% of its market value in that period. On the one-day chart, XMR posted a 3% depreciation. The market remains sensitive as the Monero price remains in the clutches of the bears.
In just one month, XMR has moved from the $180 price range to the $160 price zone. The technical outlook for Monero suggests that the bears have taken over. Accumulation for XMR fell considerably as demand for the coin also moved south.
The buying strength of the altcoin slowly faded after it retraced from an overvalued zone that it touched at the beginning of 2023.
If demand tries to move up slightly, then XMR might see relief in price action and try moving close to its crucial resistance mark. The market capitalization of XMR fell considerably, which implied that selling strength was building up in the market.
Monero Price Analysis: One-Day Chart
XMR was trading at $162 at the time of writing. It was trading close to its immediate resistance mark of $163, which earlier acted as a crucial support line for the altcoin. A push from buyers can help XMR move above the $163 price mark, but it has to occur over the subsequent few trading sessions.
If Monero continues to trade near the current price mark, the coin will witness another price drop. A move above the $163 level can take the price to $166.
On the other hand, if demand doesn't go north, the first fall will be at $158 and then at $154. The amount Monero traded in the last session was red, signifying a fall in buyers.
Technical Analysis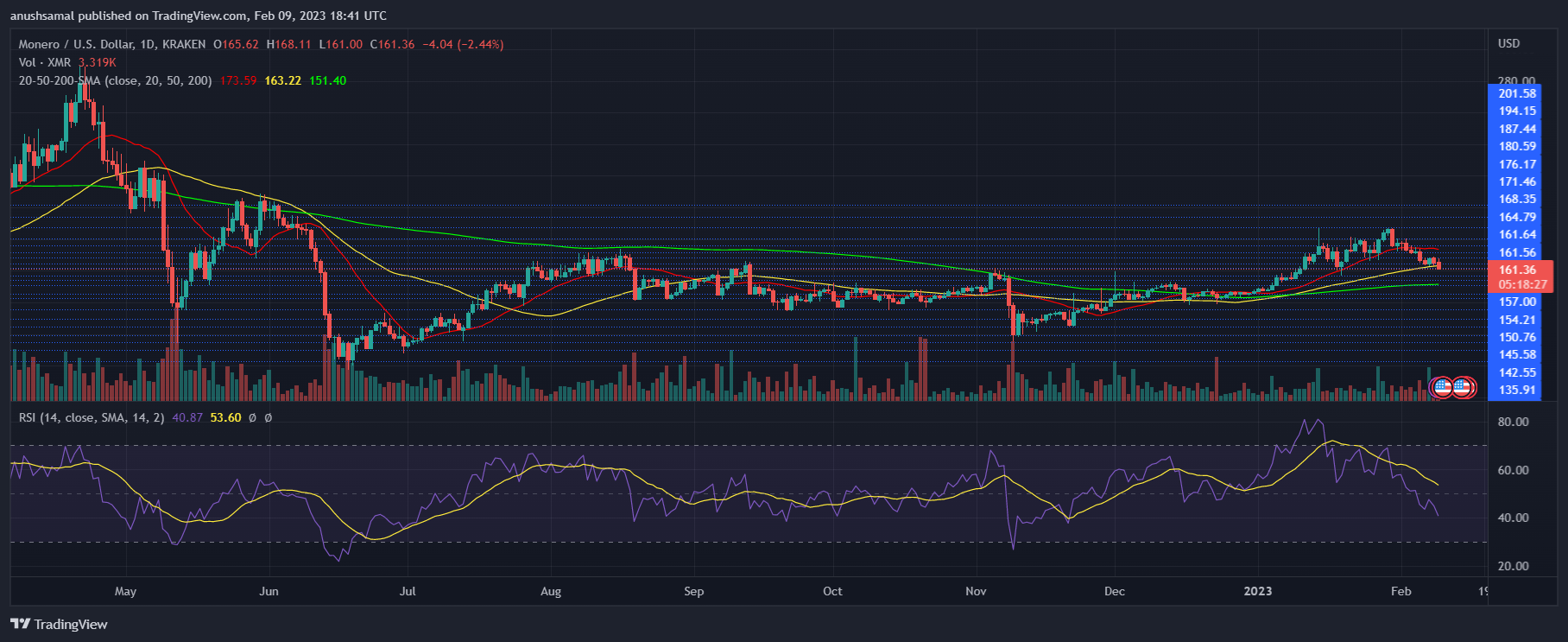 It was an excellent start to the year for the altcoin, as buyers were impressed with the gains, which pushed the price into an overbought zone. A move into that zone is often followed by a correction, which is what the altcoin is currently witnessing.
The Relative Strength Index dipped below the half-line, highlighting increased selling activity; if XMR doesn't exceed $163, this correction will eventually lead to a downtrend.
Corresponding to lower buying strength. The XMR price fell below the 20-Simple Moving Average Line (SMA) as sellers were in charge of driving the price momentum in the market.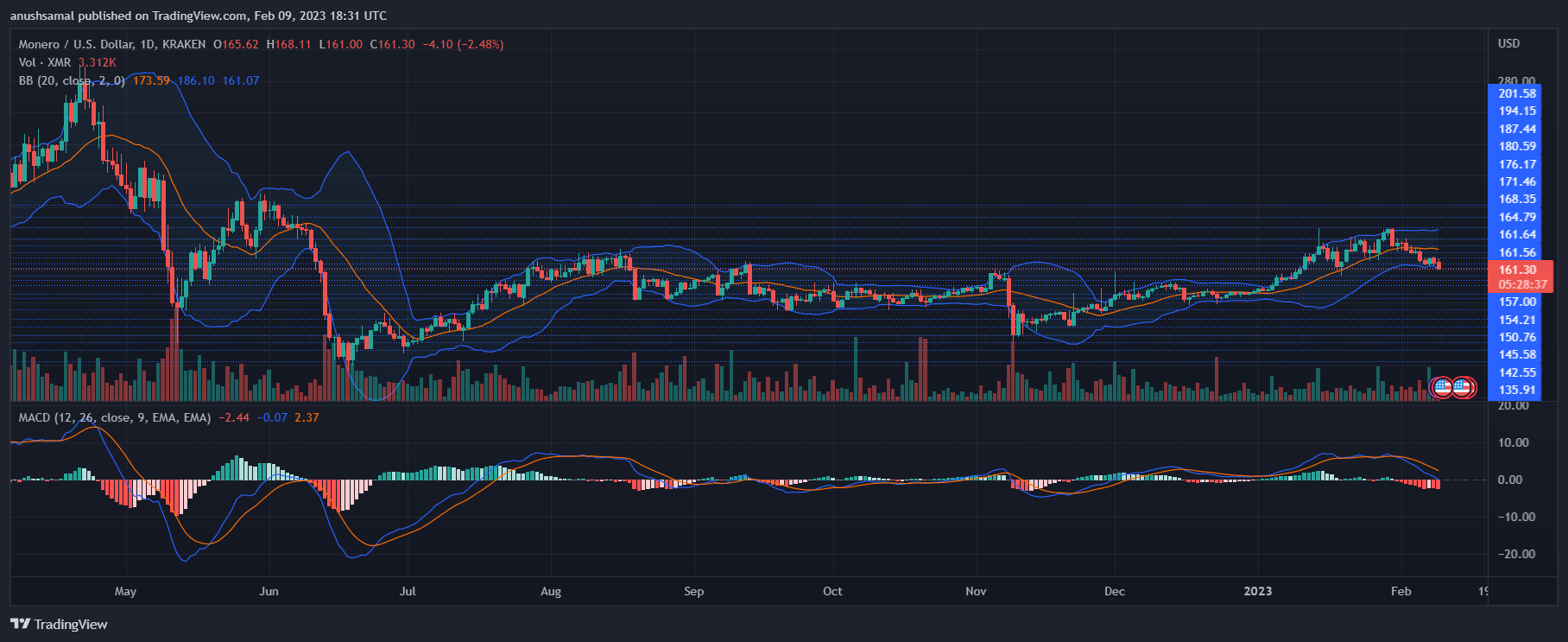 The other indicators have also depicted an inclination towards the bears, suggesting a further fall in value. The Moving Average Convergence Divergence indicator indicates price momentum and reversals; the indicator formed red signal bars. These signify sell signals.
The Bollinger Bands are responsible for reading price volatility and fluctuations. The bands were parallel, and the upper hand touched the $164 price mark, indicating resistance at that level. Parallel bands imply that the altcoin will move within a range.
Featured Image From UnSplash, Charts From TradingView.com
Original Source