The MATIC price has shown a significant recovery over the past few weeks. At press time, however, the bulls seem to have lost vigor. Over the last 24 hours, MATIC dipped over 4%. On the other hand, in the previous week, the altcoin surged over 19%. This helped the coin break past important resistance lines.
However, the altcoin's technical outlook maintained a bullish stance on the one-day chart. Although there was a slight fall in demand and accumulation, buyers remained in the positive zone.
If the demand for MATIC does not drop, the altcoin price could be expected to turn around. With Bitcoin falling below the $25,000 price, many prominent altcoins have been stuck underneath their immediate resistance levels.
Polygon (MATIC) is trading 52% below its all-time high secured in 2021. Some altcoins, Polygon included, were also depreciating on their respective charts. Although the bulls have not entirely faded, another price pullback will cause MATIC to fall into the clutches of the bears.
MATIC Price Analysis: One-Day Chart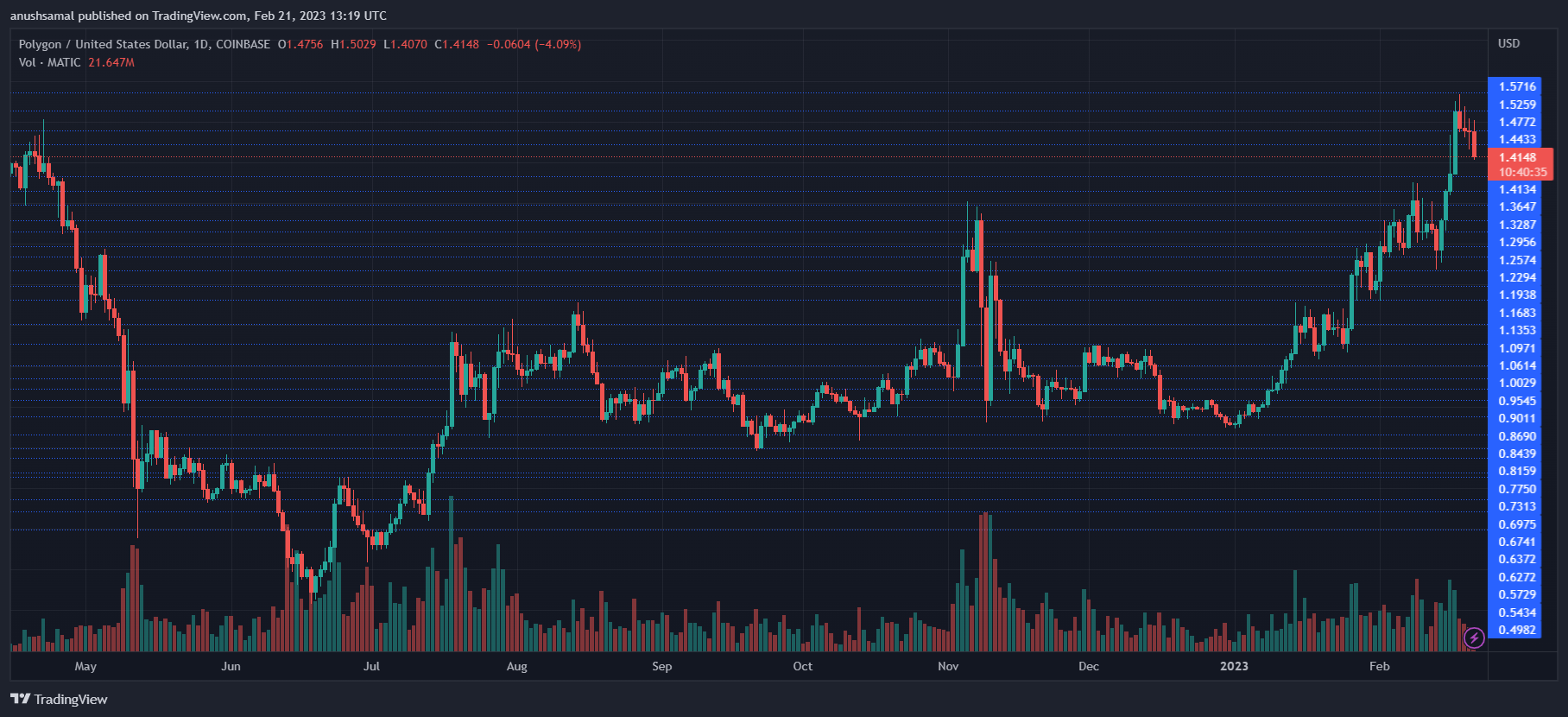 Polygon (MATIC) was exchanging hands at $1.41. Over the past week, MATIC has pushed above many price ceilings. In that same period, the altcoin reached the $1.52 price mark, but the bulls could not sustain the price momentum.
The immediate resistance for the coin stood at $1.47; if Polygon manages to trade above that level for a considerable time, then it will be an easy way to $1.57. Conversely, another pullback will bring MATIC down to $1.25 and then $1.16.
Moving close to the $1.25 price mark will reflect bearishness on the chart. The amount of Polygon traded in the last session was red, which meant a fall in the number of buyers.
Technical Analysis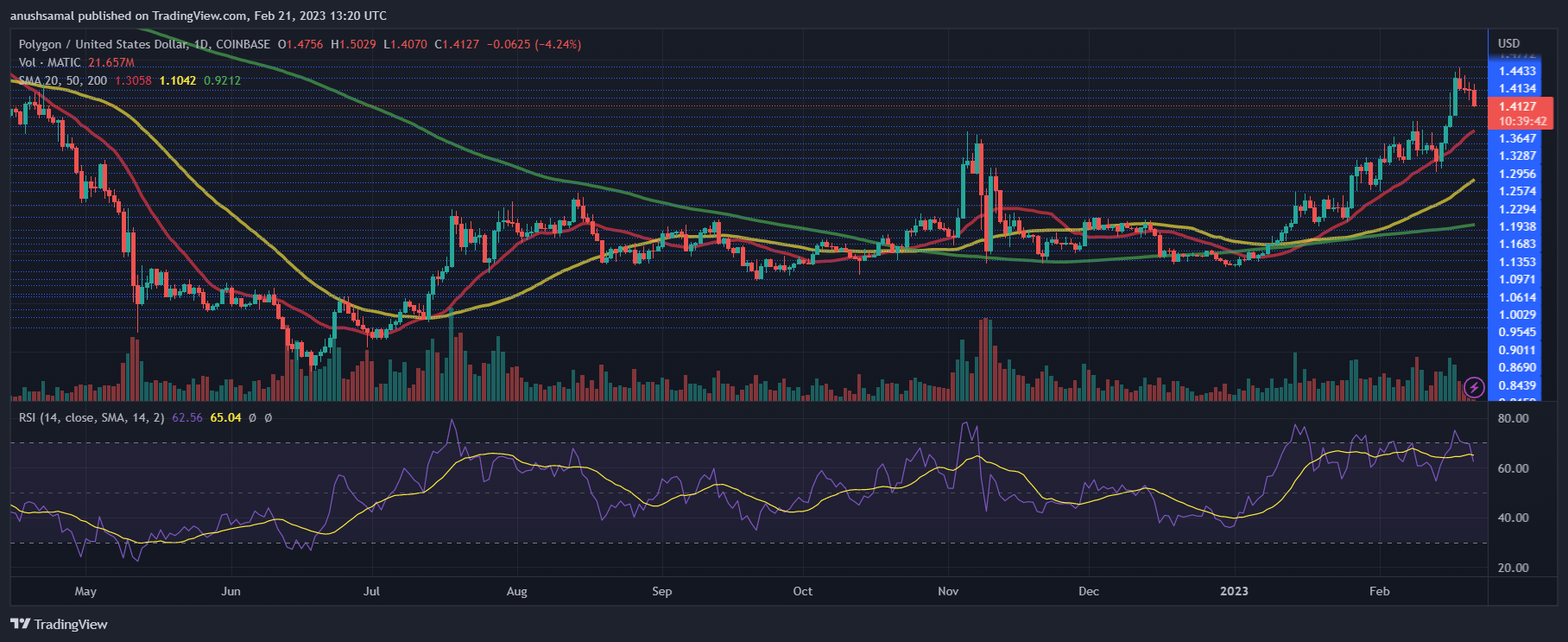 The altcoin was rejected from the $1.52 price mark, which has caused it to move down from the overvalued zone. Despite a downtick, the Relative Strength Index was still above the 60 mark; this reading meant that the buyers dominated the market.
Polygon price remained above the 20-Simpdropoving Average (SMA), indicating buyers were still driving the price momentum. If demand falls slightly, the coin will fall to $1.30, which could present a buying opportunity for traders. A fall to $1.30 can push MATIC up to $1.60.
The altcoin formed declining buy signals as the demand for the altcoin fell slightly on the daily chart. The Moving Average Convergence Divergence, which indicates price momentum and trend reversal, was forming smaller green signal bars.
These signal bars were tied to declining buy signals for the altcoin. The Bollinger Bands suggest price volatility and fluctuation; the bands opened up wide, increasing incoming volatility on the chart.
Featured Image From UnSplash, Charts From TradingView.com
Original Source