The Bitcoin price has risen above $30,000 for the first time since June 2022, continuing the uptrend that began earlier this year. After the price last struggled with resistance at $28,600 on the 1-day chart for over three weeks, the explosive breakout occurred yesterday while both traditional markets and gold remained flat.
However, as Bitcoinist reported in this week's macro preview, tomorrow is the most important day of the week, if not the month. Wednesday, April 12, the US Consumer Price Index (CPI) for March will be released at 8:30 am EST.
A few hours later, at 2:00 pm EST, the Federal Open Market Committee (FOMC) Minutes will become public. The minutes could reveal more details about the Fed's projections and considerations for its latest interest rate decision in March.
Both events are likely to cause heightened volatility and could be trend-setting for the Bitcoin price.
How To Trade Bitcoin Ahead Of CPI?
Analyst Ted (@tedtalksmacro) stated in a series of tweets that pre-release is probably a good time to think about de-risking. Still, he believes that the "true resistance is somewhere around $34k." He reasons that traders are likely to pause on risk before the event.
In general, the CPI release creates the risk that a hot print could force a market-wide revaluation. In addition, new information or wording from the FOMC minutes could influence the market heavily.
"Overall an environment that is conducive to buying the dip, but don't get caught over extended into the highs," warns Ted, who also published an analysis on the Cleveland Fed's prediction for tomorrow's CPI inflation numbers.
The CPI prediction is for +5.22% on a year-over-year basis (YoY). In February, the figure was +5.99% for the headline number. For core inflation, the prediction is for +5.66% YoY (previously +5.53%). In general, Ted notes:
Headline projected to come down significantly versus prior, but core to remain elevated (Fed prefers core). Elevated core inflation will likely translate to speculation on another 25 bps hike in May.
According to the analyst, chances are good that actual CPI numbers will at least meet the Cleveland Fed's expectations. Since April 2022, actual data have been at or below the Cleveland Fed's prediction 73% of the time.
In addition, since September 2022, the Cleveland Fed has overestimated the core inflation index 100% of the time. "On this event forcing higher prices for risk assets; I'd think that the market wants to see core print lower than consensus and ideally, lower than the previous month (+5.53%)," Ted concludes.
However, there are also warning signs that tomorrow's CPI print could be hotter than expected. Risk assets like Bitcoin could be hit the hardest. Holger Zschaepitz, author and economic journalist, wrote via Twitter today:
Hedge Funds boost S&P shorts to decade high before CPI, earnings. Net short positions at levels not seen since 2011. Goldman's clients cut tech longs at fastest pace in 15 months.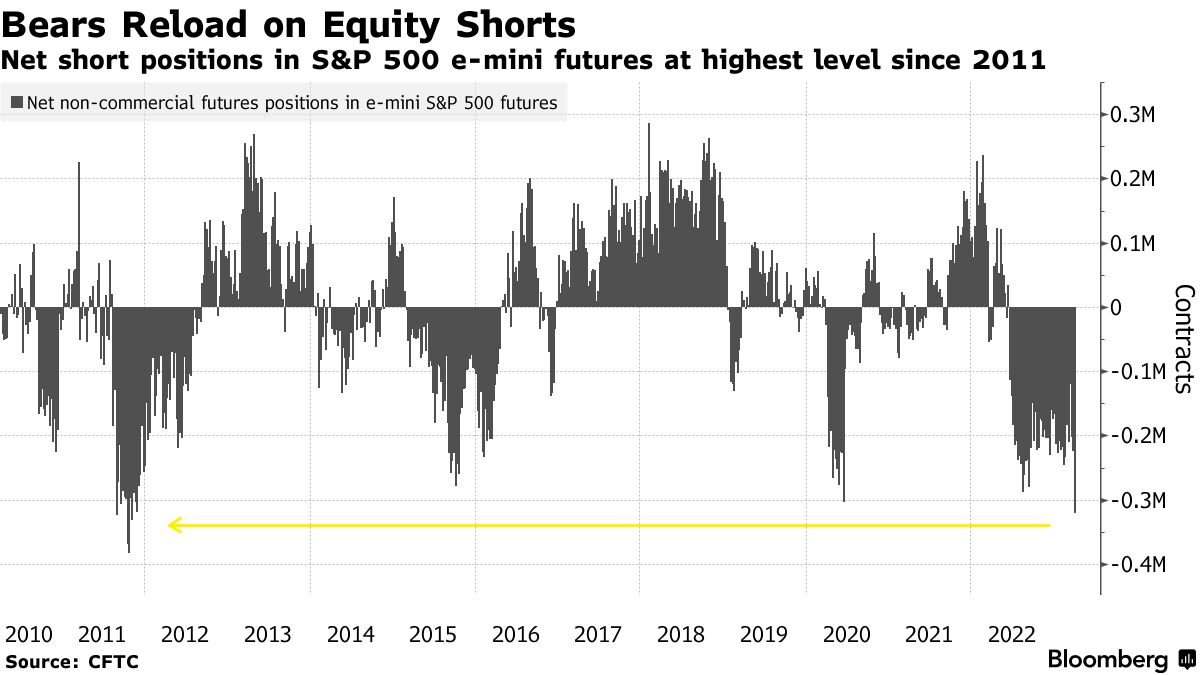 Michaël van de Poppe, technical analyst and founder of Eight Global predicts: "Probably consolidation is next, before we'll see CPI tomorrow, which can make/break the momentum. Trend remains up for Bitcoin."
At press time, the Bitcoin price was at $30,126, hovering around the $30,000 mark.
Featured image from iStock, chart from TradingView.com
Original Source